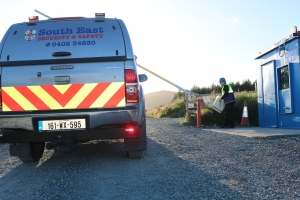 SESS is a leading provider of a wide range of Manned Security Services to businesses throughout the Southeast. We provide Security personnel to the Corporate, Retail, Commercial, Financial, Government, Industrial & Special Event Sectors.
Our highly skilled guards, combined with the latest technologies, allows us to offer security solutions to our Clients. We customise our services according to our clients' needs and thereby reduce Security Risks.
Our guards are PSA licensed, fully vetted and trained in accordance with the PSA standards and requirements. All our staff are provided with in-house training on arrest and detention procedures as standard to those who join our team. All our staff members are trained to a minimum of FETAC Level 4 and FETAC Level 5.